Alome Sock Boarding Machine In Shanghai 2018 Chpe
Alome Sock Boarding Machine In Shanghai 2018 Chpe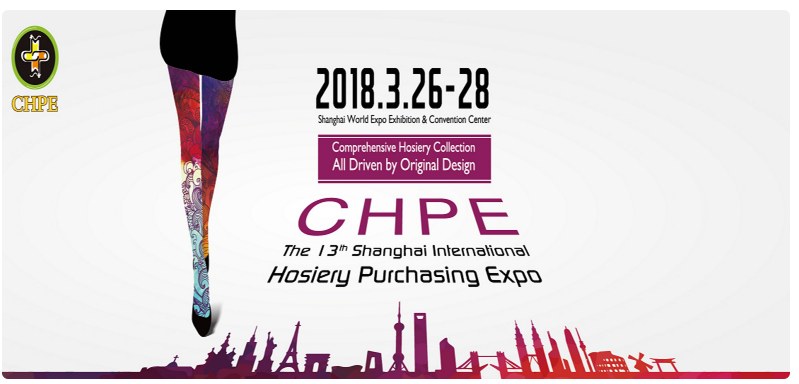 2018. 3.26-28, our company, DONGGUAN CITY KEMEI MANUFACTORING CO.,LTD, will participate in this great ceremony in Shanghai.
As a major exporting country of textiles that plays an important role in the global textile business. China ranks the top one hosiery export in the world. Its unique industrial advantages have established specialized manufacturing sites around the country, such as Zhuji Datang, Haining, Yiwu, Jiangyin, Liaoyuan in the Nothern China, Guangdong, and Xinjiang.
While China is enforcing the supply-side reformation, the hosiery industry also faces the challenges and opportunites brought force by the industry transformation and upgrade. Focusing on product innovation and promoting brand building become the focus of enterprise development. Shanghai International Hosiery Purchasing Expo(CHPE) is not only the most professional and influential socks and hosiery exhibition around the word, but also the largest and widely recognized by the hosiery industry. It has been dedicated to serve the global hosiery enterprise enterprise by building a efficient trading platform for the exhibitors and purchasers. Through 12years of development, the Expo continues to envolve and lead the global expansion of the Chinese hosiery industry.
Exhibition upgrade: CHPE 2018 will expand the exhibition area to 20000 square meters. More than 500 exhibitors will participate in the exhibition.
Display and coverage upgrade: The Expo will include a comprehensive display of the manufacturing chain, from yarns, finished socks / hosiery products, hosiery machines, to packaging machines. Moreover, in response to the needs of professional purchasers. CHPE 2018 will also hold special exhibition of a wider range of textile products such as hats, scarfs and gloves, as well as the augmented products of the hosiery industrty.
Our company booth number is D312, and we welcome your visiting.
Get the latest price? We'll respond as soon as possible(within 12 hours)